SERVICES
Let's balance your energy & banish your cravings.
So you can finally feel better (& more vibrant, too).
Consider me your nutrition and lifestyle realignment coach. I will help you discover the root cause of your symptoms and I will provide you with a personal plan that is right for you and may include:
Lifestyle modifications to reduce stress, sleep better and have more energy
Healing foods to improve digestion, reduce pain and help you meet your goals
Handouts, suggested reading, and recipes to reinforce learning and keep you on track
Supplements to support you during your transition
Support check ins to review progress and make adjustments
My job is to debunk the diet myths, clear out all of the internet clutter of misinformation and provide you a customized plan based on solid nutrition that will taste great; leave you satisfied; and support mind, body and soul.
Food Intolerances, Sensitivities and Allergies
Need support? Curious? I can help.
I am experienced in supporting temporary and life-long issues with many common foods such as gluten, dairy, rice, corn, soy, cassava/tapioca, egg, etc.  I can help review Cyrex 4 and 10 food intolerance results. Excel at ingredient substitutions and recipe adjustments.  Additionally, I offer support with elimination diets, FODMAPs protocol, Specific Carbohydrate Diet (SCD).
Personalized Nutrition
Consulting
One to one consulting offers you a highly personalized and supportive program. I meet you where you are at and move you forward to your health and well-being goals.
Worried it will be all about eating vegetables? Have no fear, I will help you learn what to eat and how to live so you meet your goals – and yes, dessert will still be on the menu.
We will start with a complimentary 15-minute call to discuss your health concerns and goals. If my experience meets your needs, I can advise on the number of sessions needed but the end choice is yours to make. Be it a one-time check in on a plan you have in mind, a sugar detox, weigh loss jump start, the Revitalize Digestion Program, or anything in between that will allow you to meet your goals.
You are unique. You deserve a personalized program tailored to your goals.
"Melissa's support and dedication to my health plan (not gunna say diet) have been phenomenal! She has deeply researched some of my health issues and found remarkable solutions. I am so grateful to her. For years I have been struggling to get control of my weight and improve my energy. Melissa has helped me breakthrough my hardest roadblocks to achieving my goals!!! I cannot recommend her enough."
B.M.
New Client Consultation
&
Follow up sessions
New client consultation: 90-minute consultation via phone or video conference to discuss your current eating and lifestyle habits, diet/health history, and personal goals. After our meeting I will send a summary of the lifestyle and nutrition assessment, customized action steps, supplement suggestions and individualized recommendations for reaching your goals.
30-minute follow-up sessions may be purchased separately as noted below.
Follow up sessions: 30-minute follow-up consultations via phone or video conference for existing clients. You may set the agenda, simply bounce ideas off me or let me help you refine your goals; tailor your plan guidelines based on your achievements; set new weekly commitment contracts.
New Client Session
$
120
One 90-minute session
Follow Up, 3-pack
$
150
Three 30-minute sessions
Follow up, 7-pack
$
280
Seven 30-minute sessions
Revitalize Digestion
Program
Anti-Inflammatory Elimination-Challenge Diet & Gut Healing Program.
Do you suffer from low energy, cravings, headaches, digestive problems, or fatigue? Do you feel uncomfortable at your current weight? Do your symptoms tend to be frequent and chronic? Do you suspect that certain foods may be making you sick? Are you interested in finding a more natural approach to treating your symptoms?
This program will teach you which foods support your health and which do not. You will learn what your body needs to feel energized and strong, to build immunity, and to keep cravings at bay.
This program is for you if YOU want to:
repair your metabolism and build your immunity
end dieting and cravings
kick brain fog to the curb and enjoy sustained energy
Finally learn what foods are right for you
This program is not for YOU if:
you are not committed to a 21-day elimination diet and 30-day supplement program
you are unwilling to take the time to learn the best foods for your body and mind
you do not want to cook or hire a cook
you are not willing eat healthy proteins, fats, vegetables and some fruit
Individual results will depend on your level of commitment and willingness to listen to your body. The initial 21 days will require patience and perseverance. Doing the hard work now will set you up for the next phase of your life – a life of feeling good, brighter eyes, clearer skin and a healthy weight.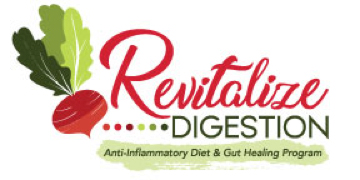 You can do this! I will be there with you every step of the way. This is your new life.
"Melissa's intuitive sense of knowing the foods behind the symptoms is spot on.  She takes you on a journey of understanding your body and the relationship with the foods you eat.  Along the way, I learned so much about my cravings, my fatigue, my bloating, my hot flashes and the foods that were triggers.  I learned how to successfully substitute ingredients to my favorite recipes.  She gave me a true gift – The knowledge of healing my body with food."
T.B.
Small Business Well-being
No matter what side of the "wellness is worth it vs it's a sham" debate you're on, what we can agree about is that being a happy, healthy business owner and having healthy, happy employees is important. Why? Because when we feel, we do well. There is a direct link between health and productivity. Some things to consider:
Of the top ten causes of death, seven are directly affected by nutrition and lifestyle choices
Stress is the number one workforce health related issue and greatly affects nutrition and lifestyle choices
Chronic fatigue leads to decreased productivity and increased mistakes
Health related issues can lead to increased absenteeism
Diabetes leads to other health related issues, generally doubling health care costs
Heart disease and stroke account for $1 in every $6 spent on health care
Workplace well-being is a win-win for all involved.
Promoting a healthy workforce boosts profitability and productivity among companies of all sizes. A simple, sustainable program to show you care about your employees while reinforcing healthy habits that can save your company money and increase productivity may be all you need. A well-being program can save money by reducing absenteeism, and potentially save in disability and healthcare costs. Additionally, these programs can increase productivity through better moral and health – when people feel well, they are more productive and focused.
To learn more, about low-cost, money-saving options.
"Melissa's support and dedication to my health plan (not gunna say diet) have been phenomenal! She has deeply researched some of my health issues and found remarkable solutions. I am so grateful to her. For years I have been struggling to get control of my weight and improve my energy. Melissa has helped me breakthrough my hardest roadblocks to achieving my goals!!! I cannot recommend her enough."
B.M.
It sounds like work
It is work. But it is also love. Love for yourself because you deserve to feel as good as you can.
Have you ever worked with a physical therapist or a personal trainer? It's hard work. But it is efficient work. They do an analysis and provide the best plan for success. And that's what I do, too.
I give you the paint brush and scaffolding (the how and the why), but you have to paint the picture of your new life.
Money well spent
I love what I do. I love seeing people feel better and more alive than they have in years. Of meeting that personal health goal. And all with real food. I do the research and develop the plan — no more following the latest fad that is not suited for you. If you stick with the plan you will be set for success. Now that is money well spent.
"When I learned of my pre-diabetic condition, my doctor asked if I wanted to talk with a Nutritionist. I believed I was reasonably knowledgeable about diet, nutrition and general health. In conversations with Melissa, I was immediately impressed with the scope of her knowledge, dedication to and flexibility in assisting me, and with her ability to share her passion and inspire me to research on my own to further our conversations. Melissa is fun to work with and her bright personality and genuine interest in people serve her well."
"I have enjoyed working with Melissa the past couple of years on overall nutrition and gut healthy food. I have had several health challenges after donating my liver in 2005 and Melissa has really helped me navigate my health issues. I recommend her without hesitation. She has also given me some really great recipes."
Download my Seven Simple Strategies brochure to see how to immediately improve the quality of your life, bring back your vitality, and yes! you will finally feel better.